Hi, Everyone!
In my long initial post under Top-Bar Hives I mentioned that one reason that I decided to try beekeeping was seeing bees foraging at my bird feeders on a warm weekend in mid January. They were back again today. I thought I'd share some photos of the events.
First, from last January. This is during the second day of the foraging; the feeder was full when they started and no birds used it during those two days: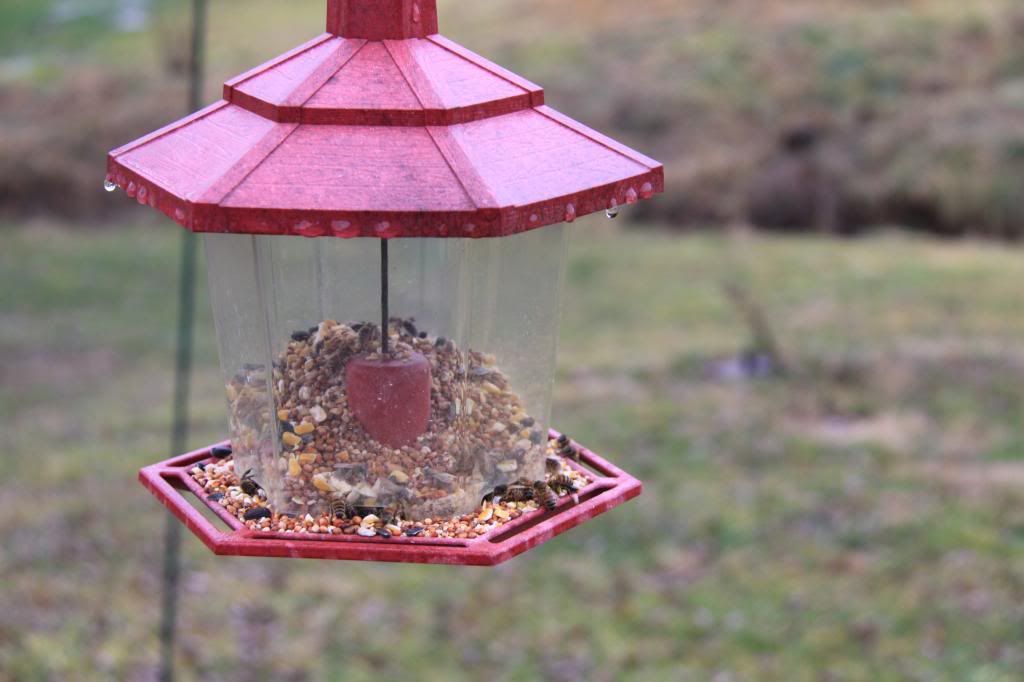 And here are some photos from today:
A Goldfinch deciding this isn't the place to eat, after all!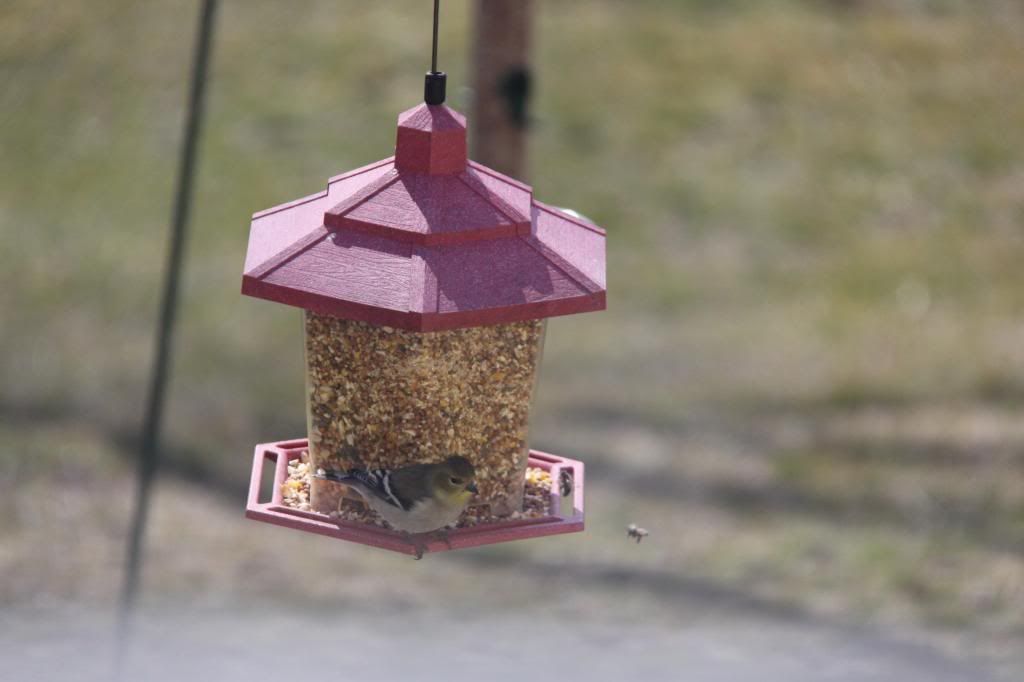 Bees foraging at our platform feeder: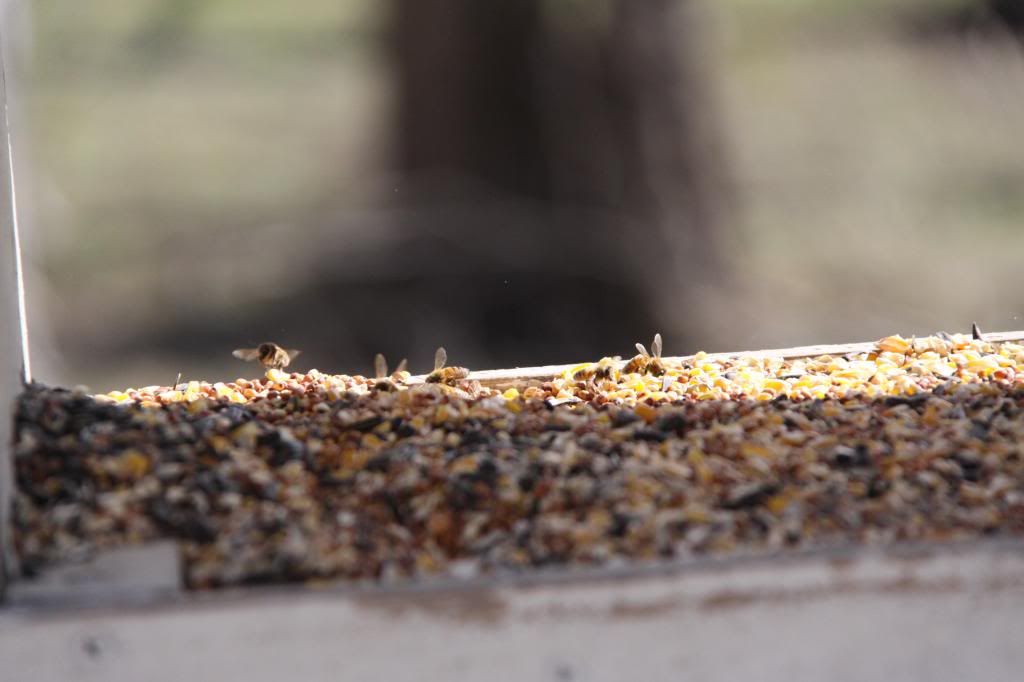 We tried to get them interested in a plate of local raw honey but didn't get many takers. They were more interested in foraging than eating, I guess!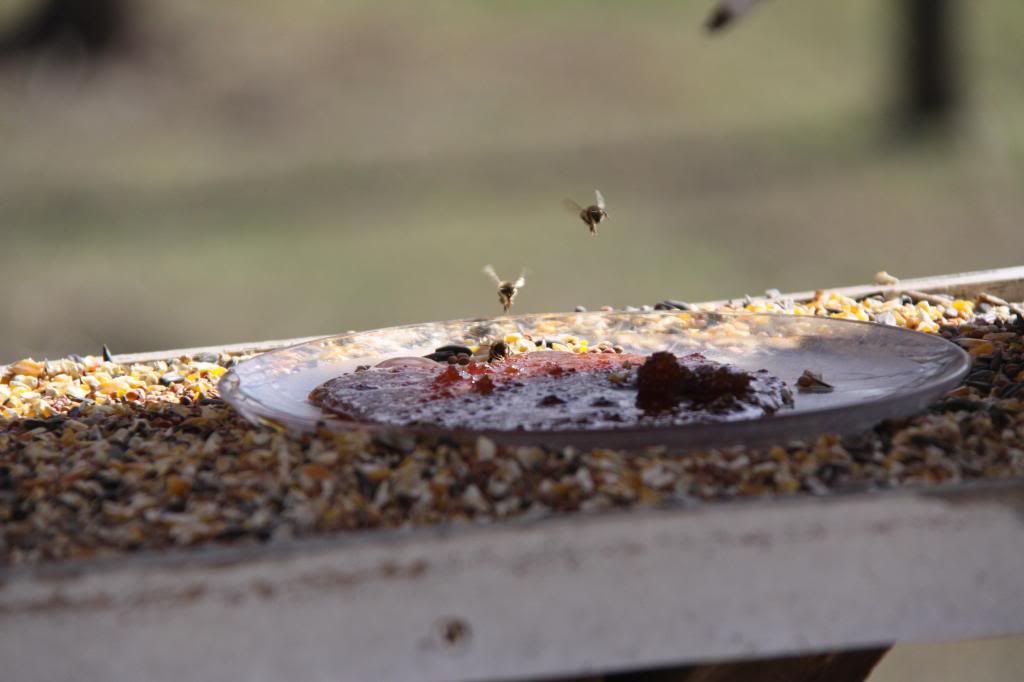 Back to the first feeder:
And an enlargement of the bee in the above photo; she's carrying a "saddlebag" and has her tongue extended. I thought it was pretty cool!
I hope you enjoyed these. We were glad to see the bees as we were afraid the hive might have died off, wherever they are. So far they seem to be doing OK!
Cheers,
Tom
Lucasville, Ohio